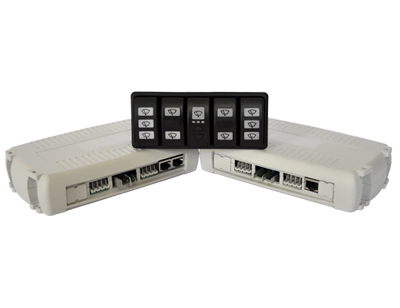 CTMOD is a product series for whom want to manage more than 5 wipers and for customized systems.
The modular system is built combining two or more relay box (available for 2,3,4,5 wipers).
With CTMOD it's possible to customize the wiper control system making one or more groups of wipers each managed by one button or to get a dedicated spray for each wiper.
Front side is customizable choosing between a CP4P panel, one or more switches as CT40P or using any kind of common switches.
Air purge and heater are available on request.
Features
– three intermittent speeds (four in case of single speed motor)
– one or two continuous speeds
– synchronized brushes at any mode
– motor brake
– washing program